The number one makeup look I get asked about the most is the smokey eye.
Over the years I've found that everyone has their own perception of a smokey eye and what
The beauty of this makeup look is that it can be done in so many different ways with so many different colors!
Today I'm showing you how to play up brown eyes with one of the fall season's hottest colors: Cobalt Blue
The image on the left is the inspiration and the image on the right is someone else's interpretation
I love how the blue has hints of purple in it as well as a distinct cobalt liner and that the rest of the face was kept clean and neutral.
That keeps the look easy enough to wear on a night out or an afternoon play date in the park.
To vamp it up for evening I would suggest adding a brighter blush and some false eyelashes as seen in the image above.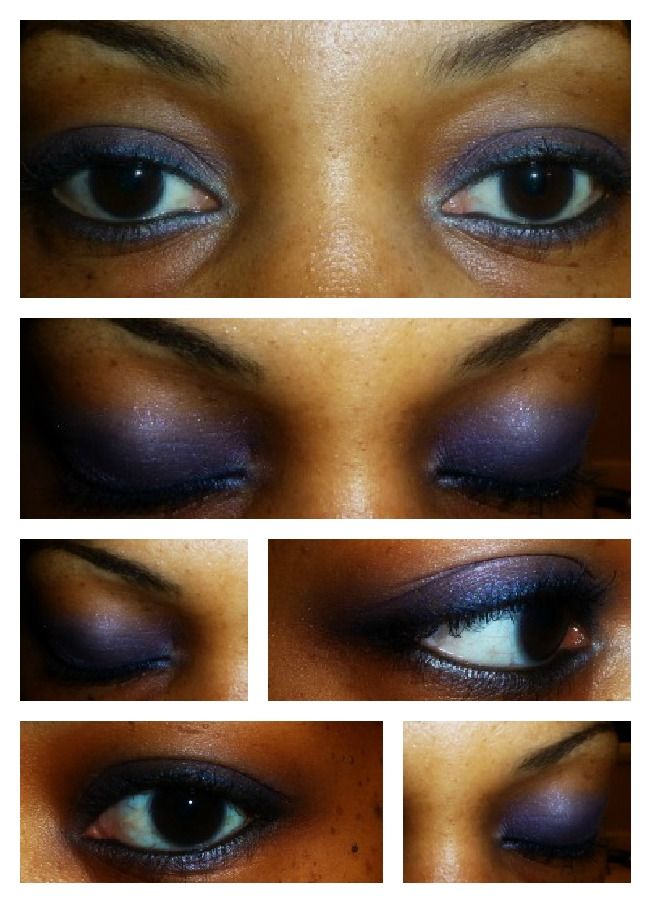 My interpretation of the 'pinspiration'
1) Begin by lining the upper eyelid with a deep blue pencil or cream eye shadow
To give it the creamy feel I simply wet the brush I used: M.A.C shadow in Contrast and also added Tilt by M.A.C
2) smudge the liner around with a fluffy brush or q-tip
3) Using the same liner/shadow line the lower lash line underneath eyelashes and smudge with q-tip
4) Apply a shimmering purple/blue color all over the lid and blend into the crease ( M.A.C. Plum & Purple Haze mixed with Red Ginger shimmer purple &shimmery blue)
5) Line water line with dark brown (M.A.C. coffee eyeliner) or black eyeliner (M.A.C Smolder Eye Kohl)
6) Apply eyelashes for added effect (Ardell Natural lash)
Keep the rest of the face clean and fresh by using a hint of blush in the same tone as your skin color ( I used M.A.C in gingerly) and a nude lip gloss or lipstick
All the makeup used: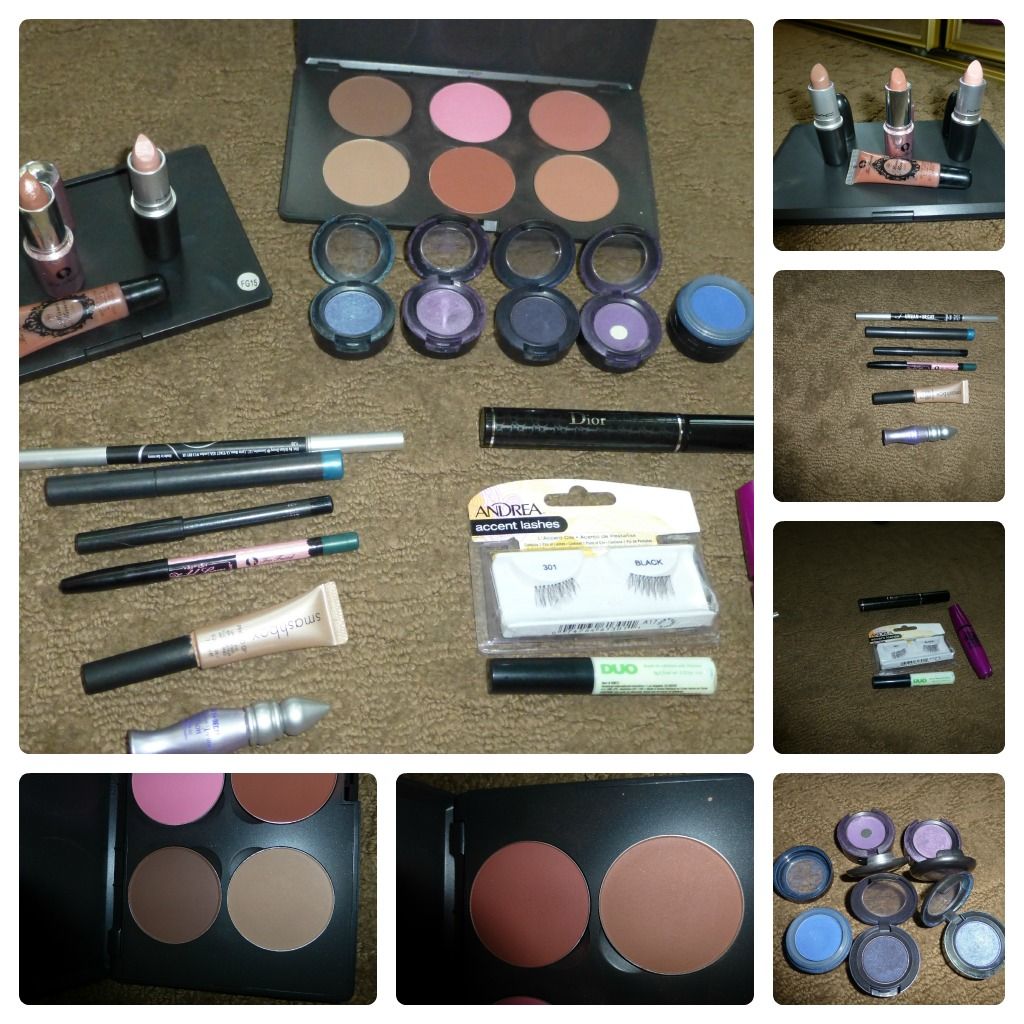 *side note: I first primed my lids with Urban Decay's Primer Potion
**please keep in mind that skin tone changes the overall intensity of this look.
Tell me - is this a trend you would ever try?