One of the best things about pregnancy was the fact that my hair finally grew out.
And right now it's brushing the tops of my shoulders which for me, is pretty long.
I've had short to medium length hair all my life (with a few episodes of extensions in between) but I've had the same hair since we found out I was pregnant last summer.
The same hair.
As someone who switches hair colors/ styles like she buys shoes that is a long time.
No color or highlights just trims for the last year.
A year people!
With the weather (hopefully) cooling off and my need for change imminent I've decided to switch things up.
I need some hair!
Thankfully my BFF is also my hair dresser.
So she is always up for the random late night text about hair, color, cuts & styles.
I'm thinking of getting a full weave (meaning lots of long extensions)
Upside: I don't have to worry about my hair so much for a few weeks.
Downside: Baby Ninja likes to pull hair.
But I'm dying for a change. Like absolutely desperate.
Here's what I'm thinking:
Last time I had it long it looked like this: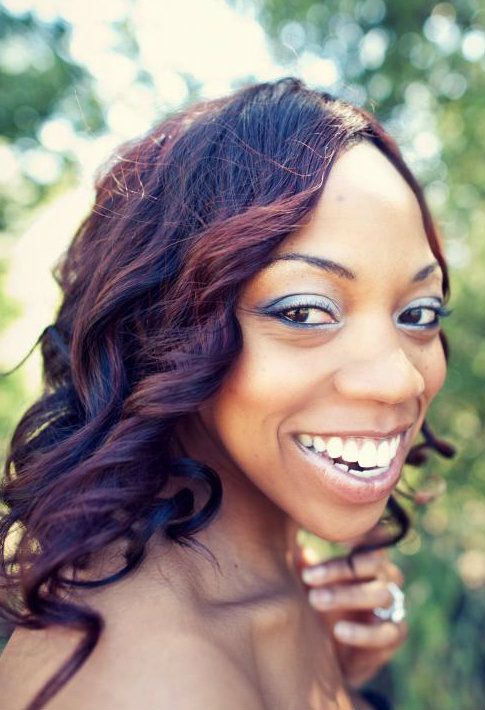 A little dark with some reddish highlights.
Just long enough to put up but still fun to play with.
Not sure I still want it to be too dark lest I get frustrated with it come December but I have got to do something.
So I'll be scouring the internet all day for further inspiration and then heading to the salon tomorrow.
Stay tuned.....



Do you switch up your hair for fall?