In poking around the web and the rest of the blog-o-sphere I found the following wonders
MAC's Summer 2012 collection
I kind of want it just for the packaging and cool nautical bags alone!
Previously only available in 19 other countries
Glossybox
delivers 5 travel size samples each month.
You can customize your subscription plan and then create a beauty profile to receive customized samples each month.
The first
American Glossybox
for this month is no longer available but you bet your socks I signed up to get in on the next go round!!
image via: Penny Pincher Fashion


One of my friends also hipped me to the New Beauty Test Tube.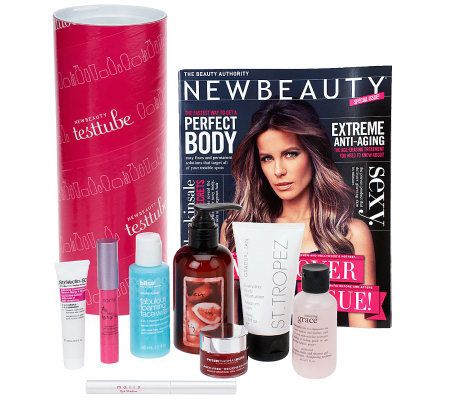 Oh my word.
I am going to be broke and soon!
There are so many great products out there for me to try!!

Then SEPHORA emailed me to tell me about some new arrivals like
NARS Beach Lover Set
A five piece travel set for lips, eyes and cheeks.

Must. Have. It. All.



Have you seen anything new you're lusting after this week?